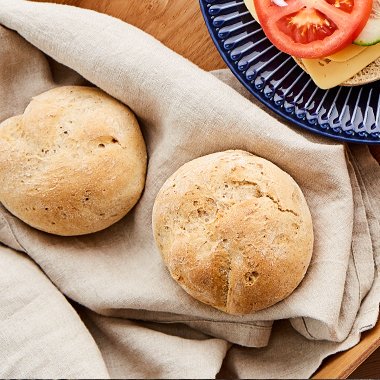 WE SHIP OUR FRESH BREAD WITH ORDER FROM MONDAY TO WEDNESDAY
Thanks to Balviten and a modern gluten-free bakery you have a daily access to fresh bread without gluten. Our range includes fresh gluten-free bread, baguettes and rolls of different types, including white wheat bread and healthy multigrain bread. You can enjoy the traditional taste of bread while observing the principles of gluten-free diet.
Our gluten-free bread can be ordered throughout the week. It remains fresh for five days. We guarantee quick delivery, so that a fresh loaf of flavoursome bread is always present on your table.