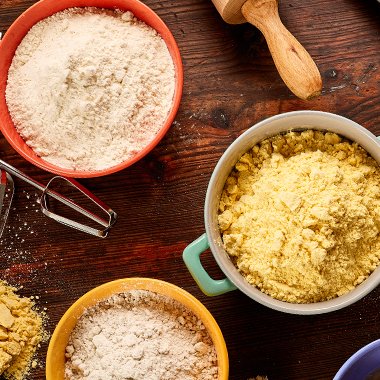 In the category of gluten-free blends and flours available in Balviten's offer, you will find a variety of products that facilitate home baking and the preparation of your healthy gluten-free bread.
The mix for baking both white, dark, sunflower and multigrain bread is an easy and quick way to prepare homemade bread for the whole family, which with its taste and crunchy crust will match bread baked in professional bakeries.
In addition, in the category you will also find a variety of gluten-free flours, mixtures for the preparation of gluten-free potato pancakes, gluten-free dumplings, pizza dough, breadcrumbs and many other products for home baking.